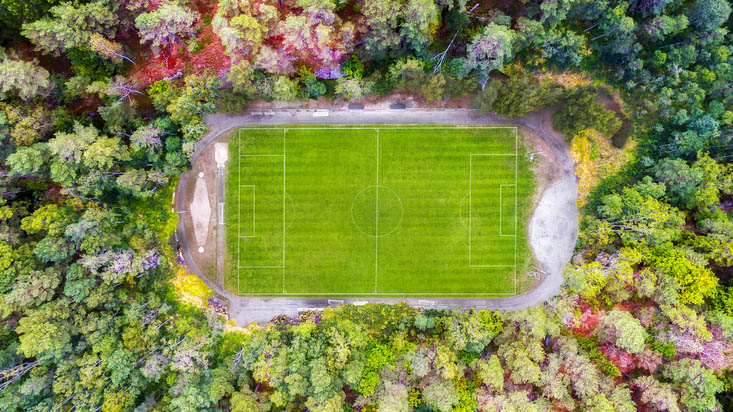 EC: Sport mobilises for climate action
Bayern Munich and Liverpool play in red. Real Madrid are in white. Brazil play in yellow, while France play in blue. Now, however, it might be time for football teams to start playing in green.
This is not about football kit. It is about sport showing its environmental colours. Sport can be a powerful force for improving people's health, changing lives and stirring emotions. This force can also be harnessed to have a positive impact on the climate, people and the planet.
The Sport Positive Summit

The connection between sport and the environment was highlighted at the first edition of the Sport Positive Summit. The event was originally due to take place at Wembley in London was re-organised to be fully virtual. 500 representatives from the United Nations Framework Convention on Climate Change (UNFCCC), the International Olympic Committee (IOC) and sports organisations from across the world gathered around a common theme of sustainability.
'Sport reminds us of our collective ability to overcome the seemingly impossible,' UNFCCC Executive Secretary Patricia Espinosa told the summit. 'The convergence of the two global crises, climate change and COVID-19, has opened a window of opportunity to not simply recover from the virus, but to build forward, to build cities and communities that are safe, healthy, green and sustainable.'
The summit also gathered research on various sport sustainability actions, looking not just at carbon footprints, but at plastic reduction and water efficiency. One example is the aptly named Forest Green Rovers in England's League Two, which FIFA describes as the 'greenest football club in the world'. The club is 100% powered by green electricity and carbon neutral gas, their football pitch is organic, and they collect rainwater to use for pitch irrigation.
The Sport Positive Summit is set to be an annual meeting for sports clubs, venues, tournaments, federations, associations and brands as well as UN and government bodies, NGOs and advocacy groups. The aim is to develop a climate action agenda for sport by exchanging good practices and sharing solutions and innovations.
Further climate support from Sport
This ties in with wider initiatives where more than 160 organisations have already joined the UN Sports for Climate Action Framework, which has five commitments:
promote greater environmental responsibility
reduce their climate impact
educate for climate action
promote sustainable and responsible consumption
advocate for climate action through communication
The IOC, one of the signatories, says its estimated carbon emissions between 2017 and 2020 have already been offset, and it plans to make the Olympic Games climate positive from 2030 onwards.
This was also the theme of The Sustainability Report, whose latest paper, 'The case for reporting: Why sports organisations should publicly disclose their carbon emissions' argues that transparency is important for sports organisations, who show what they are doing to combat climate change. Sporting brands are developing their own initiatives, for instance by releasing kits for the 2020/21 season made from recycled plastic bottles.
All these initiatives recognise sport's ability to increase public awareness, promote a sustainable future, and inspire fans and athletes to take action. They can drive positive change for the planet while encouraging people to #BeActive.
Read Full Article